Advertising Rates
Advertising in this section  is available to both Members and Non-Members of the club. Ads will run for for 2 editions of TRaction and online for 3 months, unless advised of earlier sale or completion.
This service is free to Members, subject to it being used for casual transactions – otherwise a "commercial" rate will be established
Non Members fees: $20.00 to be listed in Traction for 2 editions, $40.00 to be listed in Traction for 2 editions and Online for 3 months.
Click on the Button Below to place your advertisment.
For Sale
Triumph TR2/3 Hardtop and Fitting for Sale
Description Please refer to Rimmer Bros Pages referenced in order to understand what is for sale
Webpage: https://rimmerbros.com/Item–i-GRID200909 Referring to the graphic on that webpage – I have items 1, 7, 13, 14 and 15. These are all the big items and, in the case of 1 and 7 (the steel hard top and both L and R hand cant rails) items you cannot buy any more. The hard top is an original production hard top in black. It is absolutely straight and solid, painted black but with surface rust patches – not rot. It will need repainted. The cant rails are both in good condition. Items 13, 14 and 15 are new and unused. The other necessary items (3 – 6 incl., 9-11 incl. and 16) I do not have. These are available to buy. From Rimmer Bros these are around A$200 all up. Note that if I have not mentioned a number it is not necessary to have for the hard top to be complete.
Webpage: https://rimmerbros.com/Item–i-GRID200910 Referring to the graphic on that webpage – I have ALL the items shown. That is I have a complete set of hardtop body side fixings items. Photographs I have posted a limited number of photos but I and am more than happy to provide any more of the items that you would like. I am even happy to video message to show you the items "live" should you wish.
Price To buy the items I have new would cost A$1600 from Rimmer Bros. Noting that the hardtop would be GRP and not steel, there would be no cant rails and excluding the A$200 of items I haven't got). Because I have the cant rails and an original production hard top (and even though it needs repainting) I am asking A$2000.
Carriage / Delivery The items are located in Perth, Western Australia.
Packing and delivery costs buyer will be responsible for. I can pack all the items and am happy to get all the required packing materials which you will pay for at cost. I cannot deliver to the transport company. I do not have a vehicle or trailer that can accommodate the hardtop. Therefore, a transport company will need arranged to pick it up. I would prefer the buyer to arrange this and pay for it directly. I can help with names/addresses/websites of local transport companies.
Contact: Nigel Robson
Phone: 0423 893 323
For Sale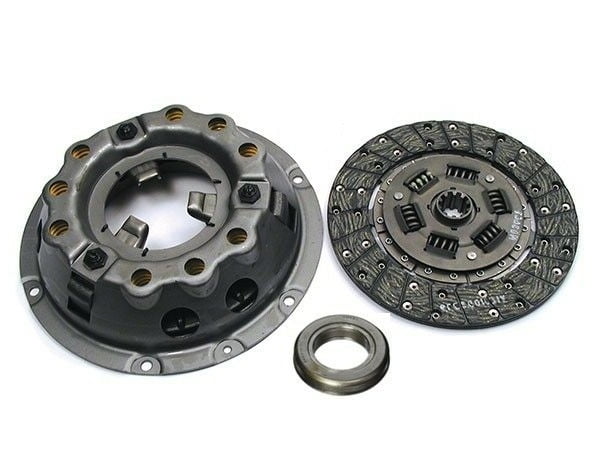 TR4 Clutch Full Kit. (Pressure plate, Clutch plate & Bearing). New!
Unused. Not even fitted. Supplied in error. (I have a 4A!). Still in box. $150.
Aftermarket type. Cost about $250 plus plus. I can supply further info if needed.
Contact:  Andrew
Phone: 0411 332 247
For Sale
Attention All Spitfire Owners Past & Present
A Brief History Of The Triumph Spitfire here in Melbourne.
Now available on CD – includes 240 pages of text and photographs.
The purchase price is $20 per CD ($10 to cover my costs and $10 donation to TSOA Vic Inc
CD updates will be Free Of Charge
Please Do Not Copy, or upload the content to internet this will breach Copyright Law.
Wanted To Buy
Waiting for the Ads to catch up with us